The medical records department of a hospital is perhaps the most vital department in the system that keeps the hospital running as a well oiled machine. But in today's day and age, having the hospital staff sift through cabinets and shelves full of folders of sensitive and highly confidential data can lead to multiple unwanted situations such as misfiling of patient information, error in retrieval of information, loss of productivity and mismanagement of time between tasks since most of the staff's time will be spent looking for relevant data.
Today, with the evolution of digital healthcare technology solutions; Digital MRD, EHR and EMR have grown and gained popularity because of their ability to solve all the challenges listed above. The solution to run a Digital MRD comes in the form of a Document Management Software (DMS) and is perhaps the most sought after technology in hospitals today. So why should you get one for your hospital?
1. To Digitise your Hospital's MRD – for increased efficiency in workflow and productivity:
Modern day document management systems make sure your hospital works smart using the cutting-edge AI and ML algorithms for managing patient records digitally. With the ability to pace-up document scanning, to automatically index patient information and to map the records into preset document types and categories, a DMS conveniently accelerates the record management process that enhances the overall efficiency with an advanced integrated Document management Software, the entire hospital's departments can be interconnected to help manage all medical records and workflows end-to-end on a single digital platform. This makes it easier for medical personnels, from authorized doctors to nurses and paramedics, to search, locate, retrieve and view any patient documents or files instantly through the centralized patient data repository.
This digital integration eliminates the need of any other software that the medical staff may use to refer to a patient's past history, and saves time which is otherwise spent in manual file transfers from one department to the other.
2. Security and Data Privacy:
Patient data is highly sensitive and is treated as crucially confidential material that cannot by any means leave the confines of the hospital or mishandled. This is why a DMS is designed to store the patient data in a secure in-house server where the data access is strictly governed by Rules Engines.
A Document Management Software allows staff to access, manage or edit these patient files only based on the authorizations provided to them by the management.
Most software also allows for the configuration of these rights at a group or individual level for the staff in the hospital. This means that rights can be defined easily based on the categories of the staff members.
Another level of security is added based on the document tracking and monitoring technology which is available to you in the form of an activity log. This way, your hospital never loses track of its digitized MRD. With the activity log, you can digitally monitor who accessed, edited, changed or retrieved a document along with its time details. This makes every staff member accountable for their actions on any document.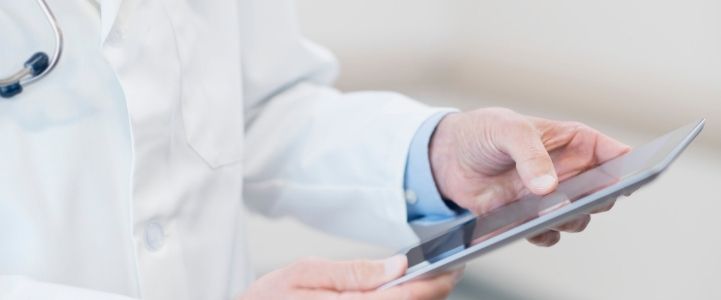 3. Medical Coding compliance:
It looks almost impossible to control the chaos and bring order for documents management within a hospital. Add to all of it the strict medical compliances that govern the medical records upkeep. The solution to a lot of these lies in a document management software. Most of today's document management software have in-built features that help you manage these effortlessly. The in-built features for patient history retention and disposition, file discard policies, audit-trails, strict role-based security controls help you stay in adherence with various complex HIPAA laws and others medical codings compliance like
ICD – International Classification of Diseases
ICHI – International Classification of Health Interventions
CPT – Current Procedural Terminology
MLC – Medico Legal Cases
4. To reduce Scope of errors & misplaced documents:
Misplacing files, misidentifying patients, misinformation about patient conditions among staff can cause catastrophic failures in a hospital. These errors can be minimized or completely eliminated with the implementation of a Document Management Software. Cabinets full of patient documents  make it tedious to look for and record patient information. It also leads to the reckless misplacing of patient documentation. File identification errors can have serious consequences in the realm of treatments. If a patient is misidentified or misdiagnosed, the doctors responsible for the treatment could be held liable in the court of law and the hospital would incur severe legal repercussions for the same.
To avoid the entire fiasco of misinformation and legal trouble, the digitization of these documents now allow hospitals to securely scan and log all of the patient information using the unique patient ID. The information pertaining to a particular patient is appended to the right Id automatically with distinct episode-wise or visit-wise classifications.
4.1 To Create Smart Searchable Documents:
The smart document search features further helps staff to locate the required files instantly across all document types. While doctors can request any file digitally and receive permission to access it on the portal itself, in the cases where physical files are needed, the transfer of the same is also logged in the system along with the time details. This eliminates possibilities of file misplacement.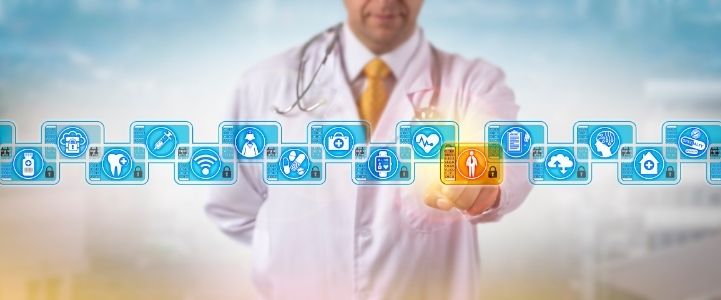 5. To Generate Readily Available Data for ClinicalResearch:
When you have the hold of a patient's entire medical history, and are constantly updating their information on the database as per their treatment, the hospital is bound to come up on volumes and volumes of important information that can seemingly help in clinical research. A DMS allows you to extract various reports based on the types of medical conditions reported in the hospital, treatment provided, medicines prescribed, no. of patients cured, and more. All this is available at a click without any manual efforts required for reports preparation. This system gives the hospital an auto-generated analysis of the medical data collected over a period of time, in the form of Medical information system reports or in the form of graphical representations.
In other words, the health trends of patients across a certain amount of time can provide valuable information to research in coming up with effective ways to deliver advanced healthcare.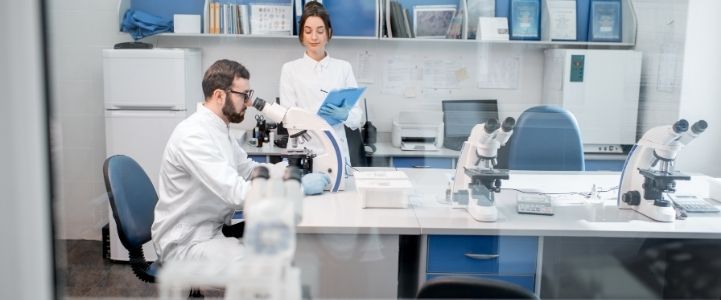 With functionality and accessibility to patient data being secured on integrated networks, there is also the space for mHealth – mobile health. With many vendors adopting various new methods to safeguard and manage patient information, it will be very interesting to see where further developments are made in the space of document management in hospitals.