We live in an age where there's a mobile application to serve almost every purpose, be it banking, e-commerce or food delivery. It's a trend that is benefitting almost everyone today with an elevated value and level of convenience. This thought has now taken prominence even in medicine, and today we see mobile applications assisting medical practices as well.
In today's day and age, healthcare technology and mHealth is leaps and bounds ahead of what it used to be. Patient care has become a priority and with the limitations of staying indoors due to the pandemic, mobile apps for doctors and for patients have come to play an important role in connecting medical professionals to patients in need, digitally.
How Mobile Apps for Doctors make Clinic Management a Lot Easier:
Having a mobile application to be connected to your practice allows you to leverage the power of mobility in operations to manage your clinic and to deliver top notch patient care, from anywhere and at any time with the convenience of a mobile application. 
The Rescribe app for Doctors pairs with your practice or clinic, thus making your practice portable using cloud technology and cloud data sync. Additionally, it lets you stay connected with your Clinic from anywhere and at any time, using a secure login through the mobile app itself.
The mobile application comes with the following set of features and functionalities:
1. Enables On-the-go operations for Doctors:
It allows for Mobility in clinical operations and helps doctors work on-the-go, thereby reducing the time it takes to acknowledge the requests of many patients at once. 

This helps streamline doctor-patient communication and assists caregivers in enabling round the clock  connectivity with the patients for appointment bookings and more.

Enables doctors to work remotely, access patient information and assess patient concerns even if they are physically unavailable at the clinic. This particularly helps in cases of emergencies.

Enables doctors to gain new patients through remote consultation opportunities and work from wherever they are.
2. 24/7 Connectivity with Clinic and Patients:
It allows doctors and medical professionals to view, manage and schedule/reschedule appointments as per availability and convenience based on the doctor's schedule and calendar at the clinic.

Appointment processing and scheduling can be initiated by the patient based on a slot available at the clinic, at which point, doctors can confirm the availability and secure the patient's appointment.

It enables a reminder and confirmation system for patients who have scheduled appointments at the doctor's clinic through app notifications.

It also allows doctors to personalize healthcare, since the mobile app is integrated with the multifaceted

clinic management software

that is capable of making individual patient care easier with its ability to create case sheets, visualize data and provide a library of medical data to support treatment. 

Doctors can check patient history with a tap, connect with their patients to encourage better patient care scores and achieve patient loyalty.

Therefore, leveraging the power of

clinic management software

, Mobile applications can help immediate and efficient patient care.
3. Sharing E-prescriptions using the App:
E-prescriptions and electronic documentation can be easily managed using this mobile application. Doctors can create e-prescriptions, share with patients and notify them of a new or updated treatment regimen using the mobile app, further adding to the element of personalized healthcare. 

Patients too benefit greatly with such apps. More than using the app for booking appointments, they can also use it to store their family's and personal health records, which can be securely accessed using just one application anytime anywhere. This may include health vitals, diagnostic reports, new and expired prescriptions, bills, etc. that are indexed.

Patient's can also use it to leave appropriate feedback after a consultation. This helps doctors improve the quality of patient care.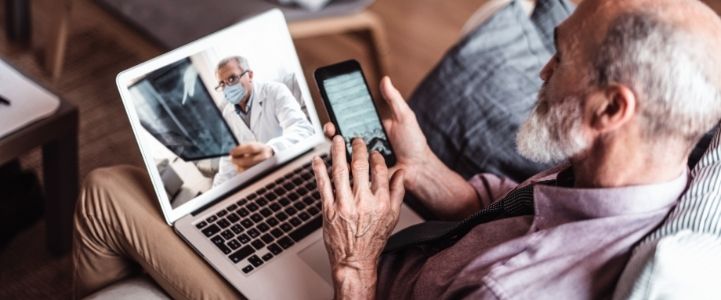 4. Patient Data at your fingertips:
It allows doctors to view and manage patient information such as contacts, addresses as well as health information like prescriptions and lab test reports from the previous visit, past health conditions and ailments, etc.

It makes digital healthcare simpler by handing control of EMR procedures like creating and sharing medical records with the patient or their next of kin. 

It also comes with the added benefit of using the camera on a smartphone to capture images of patient data that can be saved onto the application incase of internet outages. These are uploaded into the clinic's patient data repository, after connectivity resumes. 
5. Faster and Easier Online Payment and Billing through Mobile App:
The mobile application gives doctors the ability to set the payment amounts for new patients, returning patients, follow-ups, etc and gives the option to accept payments across many different payment methods like UPI, wallets, Cards and net banking right from the comfort of the mobile phone.

Bill generation is automated, per consultation and it makes a record of the revenue generated in the database of your practice. Giving you the ease of analyzing revenue at one glance, whenever you want.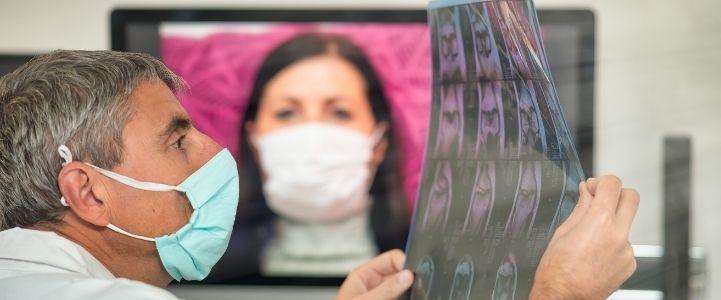 How do patients benefit from mHealth apps?
With so much emphasis being placed on patient health, we also have Rescribe for Patients app which works in unison with the Rescribe for Doctors app. Connecting with doctors over chat, SMS and video calls are only some of the major pros of the application.
These applications bring a lot of value to a practice. When a patient is in need of dire help at an odd hour, it makes it a lot easier for the doctors to have emergency documentation at the disposal, on their smart device, rather than having to look through tedious paperwork.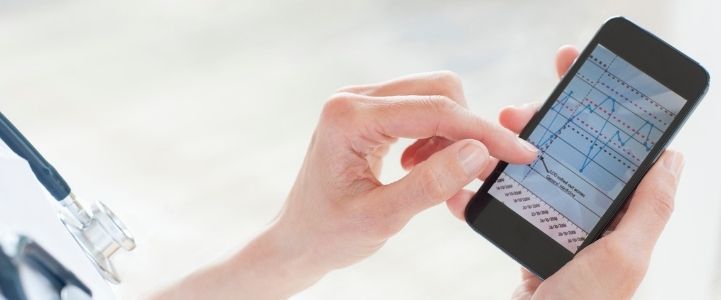 How can it benefit a doctor's practice financially?
With a large number of patients consulting doctors online using teleconsultation, it frees up time and makes it more convenient to take more appointments.
This, with the added personal touch of chat interaction, intelligent and safe document access features and uninterrupted care adds to the patient satisfaction score. When a software makes it easy to accommodate more patients in an hour than the clinic, it also eliminates wait times, extensive labor costs and streamlines workflow of the administrative work such as documentation, filing, reports, billing, etc. This ability to rake in more patients in a day surely gives a boost to ROI.
Mobile applications are now being made a secure portal/platform and healthcare vendors are leveraging the power of encryption software on mobile to ensure that doctors access, manage, store and edit important and sensitive healthcare information securely without a compromise on credibility or security. It is highly secured and comes with multilevel security checks to prevent unauthorized access to patient data. Two factor authentication is another welcome addition to strengthen patient data security. 
In the direction that healthcare is headed today, having a mobile application integrated into practice management software at your clinic is an upgrade. For more information on how you can integrate your clinic with a mobile application, visit us on the Rescribe website or download our app to learn more.