Medical practices today are seeing increased patient footfalls across the world. This can not only be chalked out to the global healthcare emergency, but also a general sense of awareness of one's health. In tandem with the above, clinicians and medical practitioners now feel an urgency to deliver better healthcare on an independent level.
To ensure high standards of patient care, means to be efficient in one's craft as a practicing doctor, having trained staff and having a technically optimized practice. Achieving the latter can be best managed with a 'Cloud Based Practice Management Software'. The benefits of having a cloud based software range from increased revenue, to improved clinic efficiency and streamlined clinical workflows to improve the standard of patient care.
Why choose a Cloud Based Practice Management Software?
With the pace at which practice management software development and improvement is going, emerging medical technologies have become the norm in a fast moving world aiming to achieve better patient care. 
Cloud based software coupled with AI And Machine Learning are powerful tools being used in every branch of business, and its implementation in clinic management has improved patient satisfaction while also making the lives of doctors and medical staff much easier and more profitable.
So if you are on the fence about a cloud based system, the following reasons may convince you to get a Cloud Based Practice Management System installed:
1. Easy to Customise:
The best way to achieve efficiency at your practice is to adopt technology that can be customised to the way your clinic operates. When your clinic management software is centered to handle the parameters specific to your practice, there won't be a need to look elsewhere for solutions to manage your practice better. 
Always opt for a Clinic Management Software that offers customisations. You'll find that there are a few that come with all the necessary tools and libraries of clinical summaries that are suited to your specialty. For example, the needs of a diabetologist may vary from those of an orthopedic specialist and will require examination casesheets, prescription formats, medicines lists of the same nature. Apart from this, these clinic management software come with the necessary billing tools, patient data repositories and data security controls that can also be customised as per your requirements.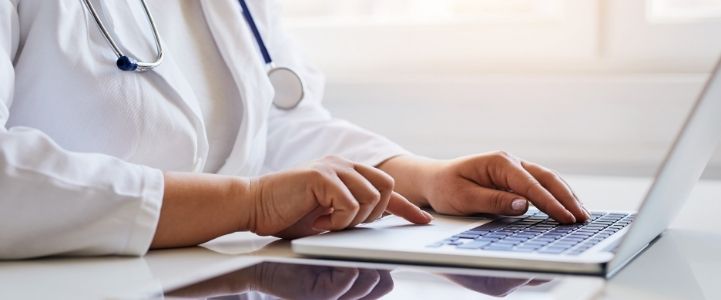 2. User Friendliness:
If the software isn't user friendly, it adds a steep learning curve to something that should be fairly easy. Which is why the Clinic Management Software that you choose must be easy to use, quick to get started with, and simple to understand by even the less trained staff at the clinic.
A software offers a real quick start if has the following features:
– Requires Minimal Training sessions:
It should be as simple as you pay for the subscription and get started. An easy software ensures you begin using it without having to put your practice and services on hold until you and your staff are trained. 
– Intuitive Graphical Interface:
A visually rich and interactive representation of the medical conditions help you better evaluate patients and provide them with a better understanding of it.
– AI and Machine Learning capabilities: 
Now this is a highly valuable feature! If a software is able to identify meaningful patterns in your daily consultation and adapts to it to give you auto-suggestions for diagnosis and medications, your practice becomes much faster and efficient.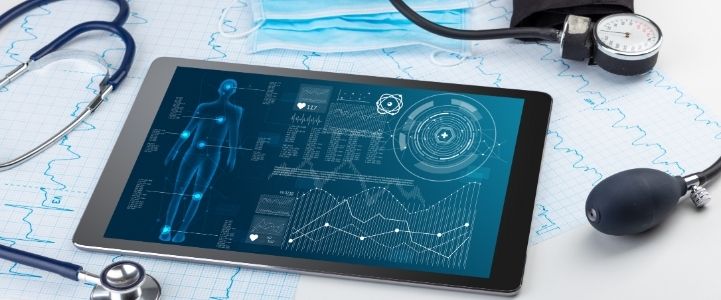 – Ability to generate financial reports:
Generates a monthly summary for expenses incurred and profits gained. Also keeps a file for staff salaries based on hierarchy, increments, bonuses or absences and helps manage inventory costs.
– Offers end-to-end Automation:
Specifically to reduce paperwork and thereby labor costs by automating most managerial practices.
Your vendor must also provide you a dedicated software account manager to help you automate all clinical processes and provide personalized assistance at every step. This is a sign of dedication to user friendliness.
3. Online and Offline Functionality:
With a cloud based system, clinics can leverage unlimited cloud storage for daily management of practice data and patient data. To add to this, having a hybrid model of Clinic Management Software ensures that your practice never stops even when there's an internet outage. An automatic data sync feature must be included in the case of internet connectivity or downtime issues.
Stable internet may sometimes be finicky, and to avoid any hitches in running your practice, it's best to be able to work offline and online as well. This is why a good practice management software helps you get work done even during an internet outage by allowing you to work offline and then syncing up your data automatically when the internet resumes.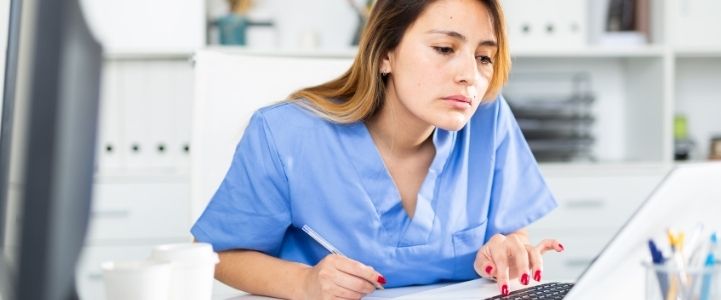 4. Mobile Apps for Doctors as well as Patients:
Mobile applications of a clinic management software allow you to access and manage every aspect of your practice in a portable manner all on your smartphone or tablet device. This lets you work remotely and flexibly while making the day less tasking and allowing you to prioritize patients at your convenience with a single click.  
Everything you need can be taken care of through your mobile, such as: 
Patient appointments

Clinical workflows

Patient engagement and consultations

Prescription renewal or updation

Patient data management and security
All of these functionalities can be accessed remotely and digitally, even when you're on-the-go or away from your clinic
5. Global Standard Data Security:
Of course, patient data security is a priority. Every Practice Management Software must adhere to the HIPAA healthcare compliance and must have end-to-end 256 bit data encryption on the cloud  with two factor authorization across devices that are trusted. This is to facilitate complete patient data security so that you can assure your patient data isn't used maliciously. For this, software vendors allot secure, login IDs and unique passwords to select trusted staff. 
These facilities are now must-haves and are absolutely essential when adopting a digital software to manage and control your practice and provide patient reliability. 
Ultimately, a Practice Management Software is a transformative tool that will make your clinic leaps and bounds better for patient care and prepare it for the future of healthcare with digital solutions that are easy to use, cost effective, secure and unique to your requirements.