With so much going on at your hospital, it's hard to constantly keep track of all your financial sources day in and day out. Several hospitals face money related spillage in some shape or the other which is a reason for losing benefit and income. Facing a revenue leakage can mean that you've potentially lost the opportunity to get your hands on the money your hospital has earned. What is the solution?
When going through the monthly accounts, asking yourself where the leakages most frequently occur and understanding the revenue leakage points at your hospital is step 1. But would you really want to keep tabs on such a draining and lengthy process manually? Moreover, are you sure that nothing gets missed from your manual tracking? This is where the hospital automation using an HIMS can help you with the financial discrepancies and fix revenue leakages at your hospital.
Here are a few ways an HIMS can help fix revenue leakages at your hospital:
1. Handle Hospital wide transactions:
A Hospital Information Management software provides all the necessary interdepartmental integrations that you may need. With such a large network of departments and monetary exchange happening almost constantly, missing out on a transaction can be harmful for your organization.
An HIMS provides a central billing solution which helps you supervise and direct all the incoming and outgoing transactions within each department within a few clicks. It can allow you to effectively set rules for certain types of charges and auto-generated patient bills as per those pre defined rules.
For example:
The charge for a senior citizen may be subsidised.
You may have fixed charges for individuals coming in an emergency.
Fixed rates for follow ups and first time consultations.
Fixed charges for different doctors.
Such transactional activities, when digitized will reflect lower mistakes since the manual intervention is minimum. This makes it easy to track details of the payment such as part payments, completed payments, credit notes, etc. and the chances of entering the wrong data and experiencing small losses in payouts is lowered.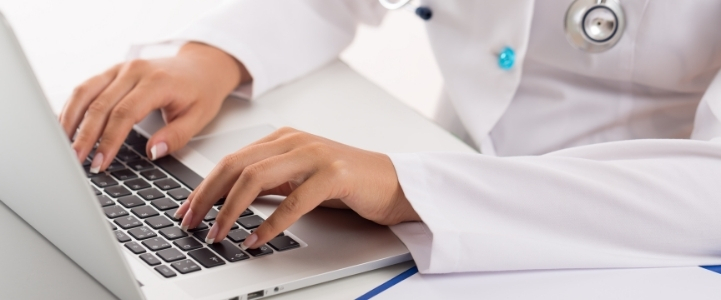 2. Manage Insurance Effectively:
If you've been a hospital administrator long enough, you'll know the consequences of an unprocessed claim, let alone several claims at once. With so many patients from all walks of life receiving treatment constantly, a majority of them choose to use their insurance schemes.
In these situations, credit becomes nearly unavoidable and keeping track of the collection of these payouts on a daily basis is absolutely essential, since missing out on a payment can be detrimental to the hospital in the long run.
Here's how an HIMS ensures that you never lose track of an unprocessed claim:
It maintains a digital log of the insurance details of each patient.
Keeps track of every insurance vendor's policies that are claimed by patients.
Generates an automatic invoice of payment and notifies/reminds the staff for due payments.
Helps keep a record of payment collection.
3. Identify the leakages in maintenance:
Heavy medical equipment and machinery at your hospital require maintenance. Every machine has its predefined annual/bi-annual maintenance suggested, which when overlooked can lead to devaluation of machines.
At the same time, identifying whether there is an ROI in the long run after investing in a maintenance request, is essential to avoid leakages. Maintenance also ties into the usage of these assets and with every you incur a cost. If your hospital spends recklessly on maintenance without properly assessing its need or equipment utilisation, there may either be foul play from within the department or a discrepancy involved in your current monitoring system. A recent case study showed that the installation of an HIMS led to a 27% reduction in leakages ever since staff accountability was monitored constantly.
An HIMS allows you to keep tabs on the maintenance requests, its cost and even the expenses incurred as per the utilization of the medical equipment. To ensure you get the desired ROI from these equipment, keep track of the utilisation rates and set usage targets for the respective departments. Maintaining a complete digital monetary record of every asset in your hospital can help you plug these leakages and drips.
4. Pinpoints Inventory expenditure:
The HIMS implementation in your hospital can allow you to check your inventory spends and helps track inventory which is used, neglected or isn't accounted for. This may include smaller medical Instruments, linen, bedding equipment, syringes, stationery, etc.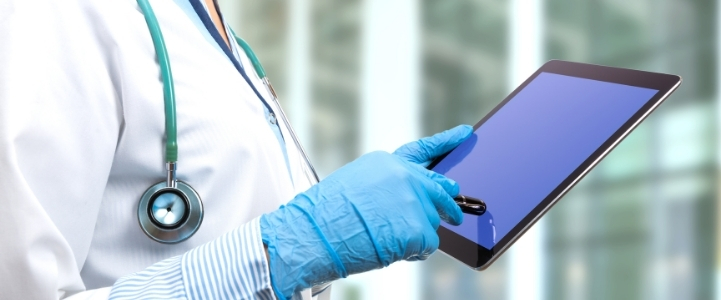 This also applies to pharmaceutical spends. Managing an in-house pharmacy means you have the added responsibility of taking inventory of medication and its usage against every department, costs, profits and losses. A Hospital Information System helps you to manage the entire pharmacy digitally, within a few clicks, with all facilities from billing to indents, discrepancies and consumption of medication.
As you generate monthly or quarterly reports, it is ideal when you're able to find all the accumulated data on a single system which allows you to track the usage, wastage, and pilferage costs. This effectively reduces manual intervention, maintains a count of all items and manages costs of orders efficiently.
5. Ends Pilferages:
Perhaps the most debilitating and damaging aspect of not keeping tabs on your leakages, is that pilferages can occur more often than not. The abuse of hospital resources for the staff's personal use must be made an actionable offense. But with a multitude of other administrative tasks under your belt, it can get frustrating to have to look for loopholes in a system and constantly try to fix them, only to have the pilferage occur over and over again.
Pilferages may not just be financial either, it could be medication from your pharmacy, a first-aid kit from your ER or even a seemingly harmless blanket. The fact of the matter is, these small thefts may result in a cumulative effect that will pinch your hospital in the long run.
An HIMS allows you to reinforce the security across all the departments and keep a check on inventory digitally. This can be proven by another case study that shows evidence of receiving 100% accountability of staff and a drastic drop in pilferages, ever since the installation of an HIMS. It makes sure that whenever a staff member requires access to the pharmacy or inventory suite, their credentials are monitored. This ensures that an activity log exists in the system and over time the HIMS formulates a digital report.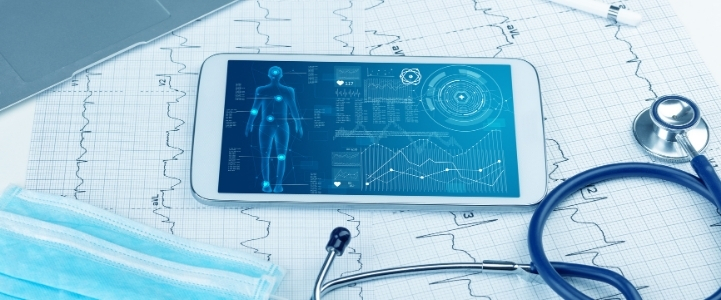 We understand that it is difficult to keep up-to-date with every process, every insurance claim, every equipment and every medication that flows through your hospital. With the increasing responsibilities that lie on the shoulders of hospital administration, it is only a boon that Hospital Information Management Software exists to aid and monitor each and every avenue of monetary management. So don't wait any longer, your hospital's financial security is only a click away.